Page 10 of 12
Fury X vs 980 Ti [Stock Settings]
Nvidia's latest affordable flagship vs AMDs Fiji & HBM combo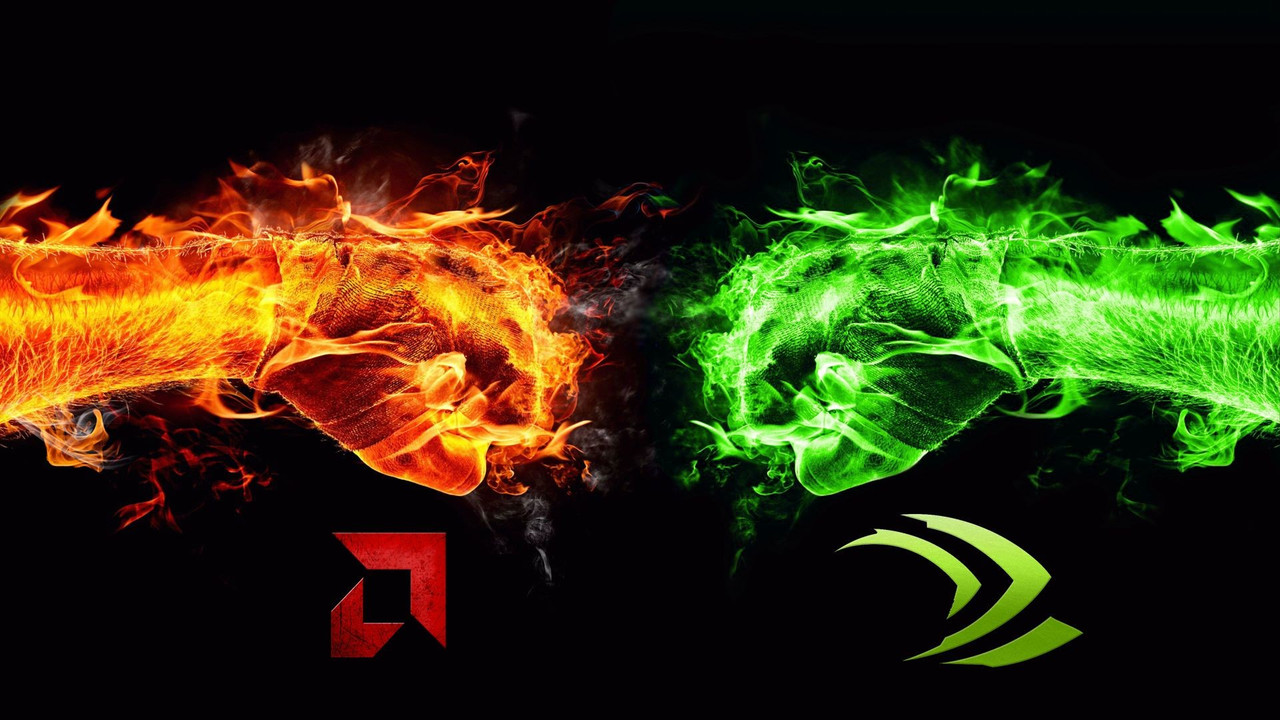 Nvidia has had a comfortable lead for a while now. AMD has been on the offensive and is hoping to gain more market share. With the release of the Fury, Fury X, incoming Fury Nano and boosted rebrands, AMD is hoping to spark excitement. Nvidia has had better optimized DX11 drivers for some time now. AMD has stayed consistent over time. Nvidia has much more money so they can hire the best talent and spend more on R&D. Both GPU makers have different architecture standards.
Despite AMD DX11 issues they have always been competitive and keeping Nvidia moving forward while bringing good prices to the market. This definitely benefits the consumer for sure. Nvidia released the 980 Ti to rival the Fury X. Shortly after there were many 3rd party options that sold out quickly. AMD seemed unfazed and continued their marketing and release. It is apparent at this point that AMD is banking hard on HBM and Direct X12 that's based heavily on Mantle. I will be comparing my Fury X reference to a 980 Ti reference GPU that is stock and overclocked.
| | |
| --- | --- |
| GPU | Stock Core Clock |
| R9 Fury X Stock | 1050Mhz |
| GTX 980 Ti | 1076Mhz [Boost] |
My Gaming Rig Specs:
Motherboard:ASUS Sabertooth X58
CPU: Xeon X5660 @ 4.8Ghz
CPU Cooler:Antec Kuhler 620 watercooled - Pull
GPU:AMD Radeon R9 Fury X 4GB HBM Watercooled - Push
RAM:12GB DDR3-1675Mhz [3x4GB]
SSD:x2 128GB RAID 0
HDD:x4 Seagate Barracuda 7,200rpm High Performance Drives [x2 RAID 0 setup]
PSU:EVGA SuperNOVA G2 1300W 80+ GOLD
Monitor:Dual 24inch 3D Readyion - 1080p, 1400p, 1600p, 4K [3840x2160] and higher.
OS:Windows 10 Pro 64-bit
PCIe: 2.0
Comparison GTX 980 Ti Rig:
Motherboard:MSI X99S XPower AC
CPU: Core i7 5960X @ 4.4 GHz 8 Core
GPU:GTX 980 Ti 6 GB GDDR5
RAM:16GB DDR3-2133Mhz [4x4GB]
PSU:1200 Watts Platinum Certified Corsair AX1200i
Monitor:ASUS PQ321 native Ultra HD Monitor at 3840 x 2160
OS:Windows 8.1 64-bit
PCIe: 3.0
Note:The FireStrike Ultra score was used with a i7 5820K CPU + GIGABYTE X99 Gaming G1 + DDR4 2666MHz + Windows 7 Ultimate x64 + PCIe 3.0
FireStrike Total Score [Performance]
GTX 980 Ti: 15,656
Fury X: 15,073
-3.9% difference.
Graphics Score [Performance]:
Fury X: 17,776
GTX 980 Ti: 17,042
+4.3% difference.
Combined Score [Performance]:
GTX 980 Ti: 7,809
Fury X: 6,679
-16.9% difference.
FireStrike Total Score [Extreme]
Fury X: 8,020
GTX 980 Ti: 7,841
+2.28% difference.


Graphics Score [Extreme]
Fury X: 8,668
GTX 980 Ti: 8,541
+4.3% difference.
Combined Score [Extreme]:
GTX 980 Ti: 3,701
Fury X: 3,450
-7.27% difference.
FireStrike Total Score [Ultra]
Fury X: 4,360
GTX 980 Ti: 3,966
+2.28% difference.
Graphics Score [Ultra]:
Fury X: 4,400
GTX 980 Ti: 3,861
+14% difference.
There you have it. AMD wins 3 out of the 5 benchmarks. They are nearly tied and show their strength. However, these are only reference stock clocks and the 980 Ti is an overclocking beast. Synthetic benchmarks can only tell you so much about the performance, but this will do for comparisons since I don't have a GTX 980 TI to test personally. As you can see above, the Fury X is better in the graphics score department. The 980 Ti still have the better DX11 drivers on its side. 1440p and 4K seems to benefit the Fury X. The card was obviously made for 4K. Both cards sports the 4K logos.

Benching against a X99 Haswell-E 8 core [5960X] and 6-core [5820K] and definitely shows in the Combined scores. The newer architectures, CPUs and PCIe 3.0 definitely show along with Nvidia DX11 superior drivers. On the next page I will be comparing the Overclocked R9 Fury X vs the Overclocked GTX 980 Ti.