Page 4 of 4
Conclusion
Now the 'kicker' literally, I started having back problems 1 week after using this chair. Initially for the first few days I thought it was just the chair correcting my posture or something. The first issue was shoulder\upper back pain and the second issue was lower back pain. I felt relieved to get out of the chair and lay down on multiple occasions within the first 4 days of owning this chair. I have pretty good posture and haven't had back issues prior to using this chair; however I can no longer sit in the Embody for long periods of time. I have reverted to using my far cheaper 'budget' desk chair. The Herman Miller Embody was supposed to replace my current budget desk chair, but given the budget chair price and the fact that my budget chair has served its purpose; it's time to move on. I was hoping to find another chair with great back support and I thought that the Embody was going to be that chair, but it's not. I might have to go back to the Steelcase Leap V2 which was a nice chair that I used for many years.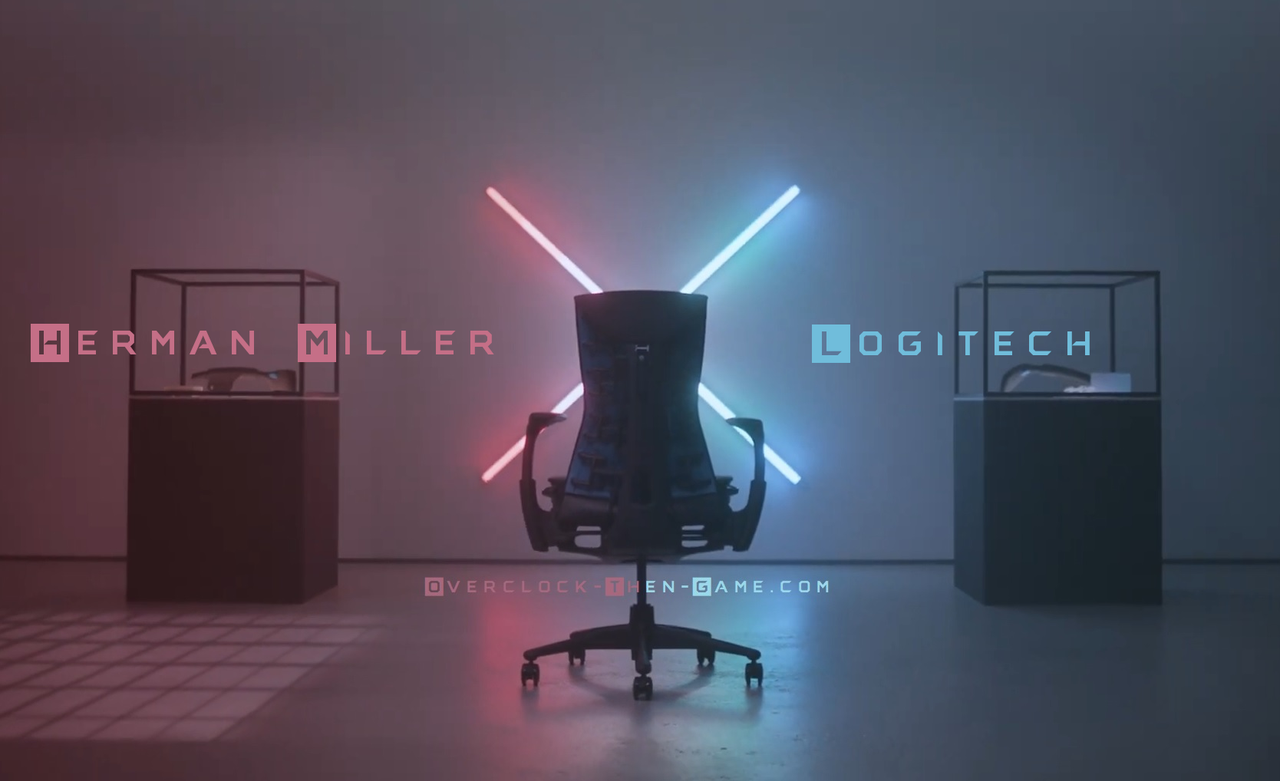 Final Score:6.7 out of 10
Using my personal chair grading score (not including aesthetics) I would give the Herman Miller a solid 6.7 \ 10 which means this chair slightly above average. As brutal as that may sound, average isn't bad per say, but the price and lack of features must be taken into consideration for most consumers. $1,795 + tax mean that being average just won't cut it. Once you surpass the $300 range you are mostly looking for features and long term comfort. Unfortunately this chair did not provide either during my expereience. Instead it gave me back pains within the first few days and I will be returning the chair. I tried to stick with it, but I just couldn't take the back pains and lack of features. Build quality and padding\cushion is nice overall, but too many cost cutting measures are in place. Herman Miller offers a 12 year warranty and the chair does appear to be using high quality parts.
I would improve the Embody by giving the user more options. Detach the bottom seat from the back of the chair. If that is not an option for their R&D team then Herman Miller could at least add roughly 40% more padding to the lower back lumbar area to make it more comfortable and tolerable. Allowing the user to control both the lower sacral region separately from the higher thoracic region would greatly assist those adjusting the 'BackFit' for their spine curvature. I would simply get rid of that arm bending mechanism that the Embody uses for Arm Width. It's such an exaggerated feature. Simply allow the arm rest to pivot, move back and forward for depth. The arm rest are large so that helps a lot. At $1,795.00 this arm rests should be extremely comfortable with a nice cushion out of the box. A headrest would be a nice touch as well. The bottom of the seat also needs a bit more padding. The build quality feels solid so that's not an issue. Even if all of those issues that I experienced were resolved the price would still turn some people off. Paying nearly $2,000 for a chair is a big commitment.
Definitely Try Before You Buy
For me personally the chair fails at nearly every avenue. No headrest, slightly softer than typical arm-rests, the arm rests are in a fixed position and does not move, cheap padding in the lower lumbar\tailbone region, bottom seat cushion 'bottoms out' after 20+ minutes of sitting. Now that I think of it I'm sure that Herman Miller would cheap out on the padding if they did release an official Embody Headrest themselves based on what I have experienced so far. This chair will be great for those who love aesthetics as this is one of the most beautiful chair's I have ever seen. If you have great posture this chair should be great for you as well. However, regardless of your posture the hard plastics, thin padding will bring some types of discomfort to the lower back. The seat is large and will allow you to sit anyway you choose, even cross-legged. If you like to recline and have pretty good posture this might be the chair for you, otherwise it'll be frustrating. I didn't go deep into the reclining feature as it works just as well as any other office chair. The reclining is very smooth and nice, but it cannot make up for all of the pitfalls that this chair has. There were some complaints about the chair being noisy, but noise wasn't a big issue for me personally after many weeks. I'm not sure what the chair will sound like after a few years.
I would highly recommend sitting in the Embody first for at least 30 minutes before purchasing it. The website does allow you to return the chair within 30 days, but beware that Herman Miller charges a 10% restocking fee up $500. That would mean that if you were to buy the Herman Miller at retail price (with Free Shipping) that would cost you anywhere from $90 to $130 to return it. Herman Miller can also refuse returns for various reasons, but those reasons appear to be reasonable (used, not like-new conditions or misused or damaged items). With all of that being said I cannot recommend the Herman Miller unless you sit a specific way or sit correctly 95% - 100% of the time. The chair is unforgiving and will punish you if you do not sit properly. Most of the punishment will come from the very thin padding in the lower back (Pelvic\Sacral\Lumbar area) which happens to be the most crucial area for most people. We can clearly see where Herman Miller cut costs. Sadly they cut cost in some of the most crucial areas in the chair. The first obvious areas being the padding in the lower region and the top-most upper region on the edge near the shoulder blades. The second obvious cost cutting area on the chair were the arms\arm rest. The arms are basic and the material feels slightly more rugged than far cheaper ergonmic chairs, but there is no cushion on the arm rests. It feels similiar to a budget $250 - $350.00 chair. No arm rest padding and you'll have to spend even more money for aftermarket cushions for the arm rest.
Optional Aftermarket Headrest In the Works
The chair does not ship with a headrest and never will. This is because Herman Miller believes that the Embody will position the head properly at all reclining levels. I must say for the most part they are correct and I didn't feel the need to use a headrest. My back and neck felt properly supported at all reclining levels. However, that still doesn't excuse the fact that this nearly $2,000 chair doesn't ship with a headrest. A lot of people enjoy a headrest when resting or watching videos\streams at their computer desk. However, there is hope. There is a 3rd party company named Atlas that has released aftermarket headrest for various Herman Miller branded chairs and Atlas has been working on a headrest for the Embody for roughly a year now. Now that I think of it Atlas has ONLY release headrest for Herman Miller chairs and is only planning to release headrest for HM branded chair. Atlas has strong ties with a former HM engineer and a former HM designer. The Embody headrest is supposed to release sometime in late Q4 2022 or early 2023. Looking at the prices of Atlas previous HM headrest that are aimed at higher priced chairs I suspect that the Embody headrest will properly cost no less than $200.00. That's quite a bit of money for a headrest and let's not forgets that you will need to spend even more money for aftermarket soft padding for the Embody arm rests if needed. Given that the Embody has a unique back to support your spine the Atlas headrest will more than likely connect to the plastic spine on the back of the Embody chair. Another thing to consider is that it is not confirmed if Herman Miller would accept a return if the Atlas headrest cause any damage to their design. It's probably nothing to worry about, but not everyone goes out and spends upwards towards $2,000 on a computer chair. At that point it's an long term investment and hopefully an aftermarket headrest won't screw anything up.
I plan to review other chairs as well so if you enjoyed this review please share this article and feel free to leave a comment below.