Page 6 of 8
Synthetic BenchmarksCPU-z - y-cruncher - Corona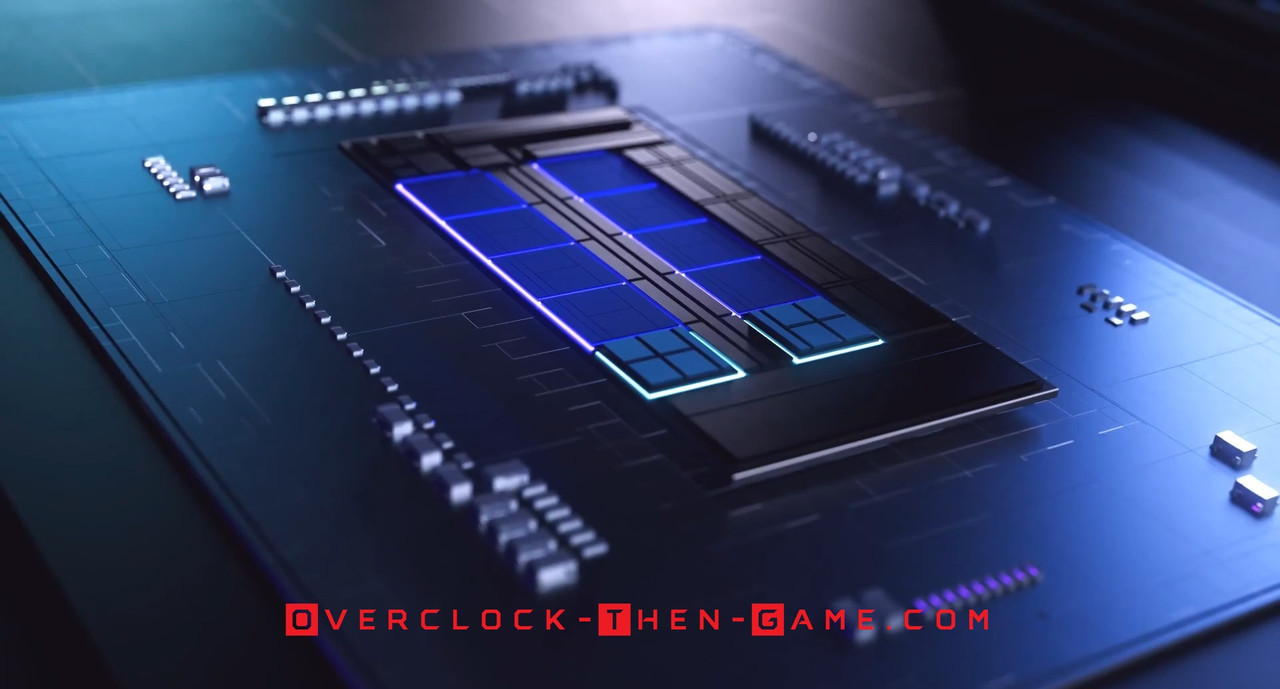 CPU-z – Single Thread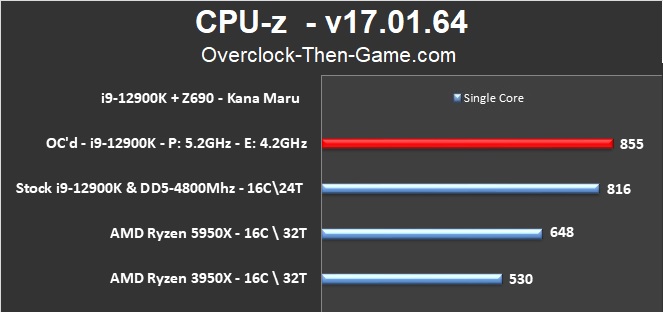 Taking a look at the single-threaded performance shows that the overclocked i9-12900K takes a commanding 32% lead over the reference AMD Ryzen 5950X. The overclocked 12900K beats the reference 3950X by 61%. The overclocked 12900K is 5% faster than the stock 12900K. The 'stock' 12900K beats the 5950X by 26% and beats the 3950X by 54%.
CPU-z – Multi Thread
In the CPU-z Multi-Thread benchmark my overclocked i9-12900K managed to beat the referenced AMD Ryzen 9 5950X (16Core \ 32T) by 573 points which is a 5% increase over the 5950X. The 5950X has 8 more threads than the i9-12900K so this was nice achievement to hit. My 'overclocked' 12900K beats my 'stock' 12900K by 10%. The 'stock' 12900K was only 5% slower than the 'stock' AMD Ryzen 5950X. However, the stock i9-12900K - 16-Core with only 24-Threads beats the highly threaded 16-Core \ 32-Thread AMD Ryzen 9 3950X by 4%. The average price for a new AMD Ryzen 9 3950X as of December 2021 is $1,203.61 on Amazon. Which makes the Ryzen 9 3950X nearly 100% more expensive than Intel's Core i9-12900K.
y-cruncher v0.7.8 (Build 9507)

Here is a list of all of my y-cruncher results. The latest result is on the far right and highlighted in red. In y-cruncher I managed to decrease my stock results by 3.256 seconds. The stock results are 14% higher than the overclocked results. In this test 'lower is better' so the overclocked i9-12900K can complete the benchmark quicker. This is roughly a 12% performance increase for the overclocked i9-12900K.
Corona 1.3

I was able to calculate 1,382,900 more Rays in 16 passes. I was able to accomplish this 8 seconds quicker than the 'stock' i9-12900K. This benchmark shows a 16% performance increase.