Fury X 2016 - Crimson ReLive 16.12.1 - Several Games Benchmarked @ 4K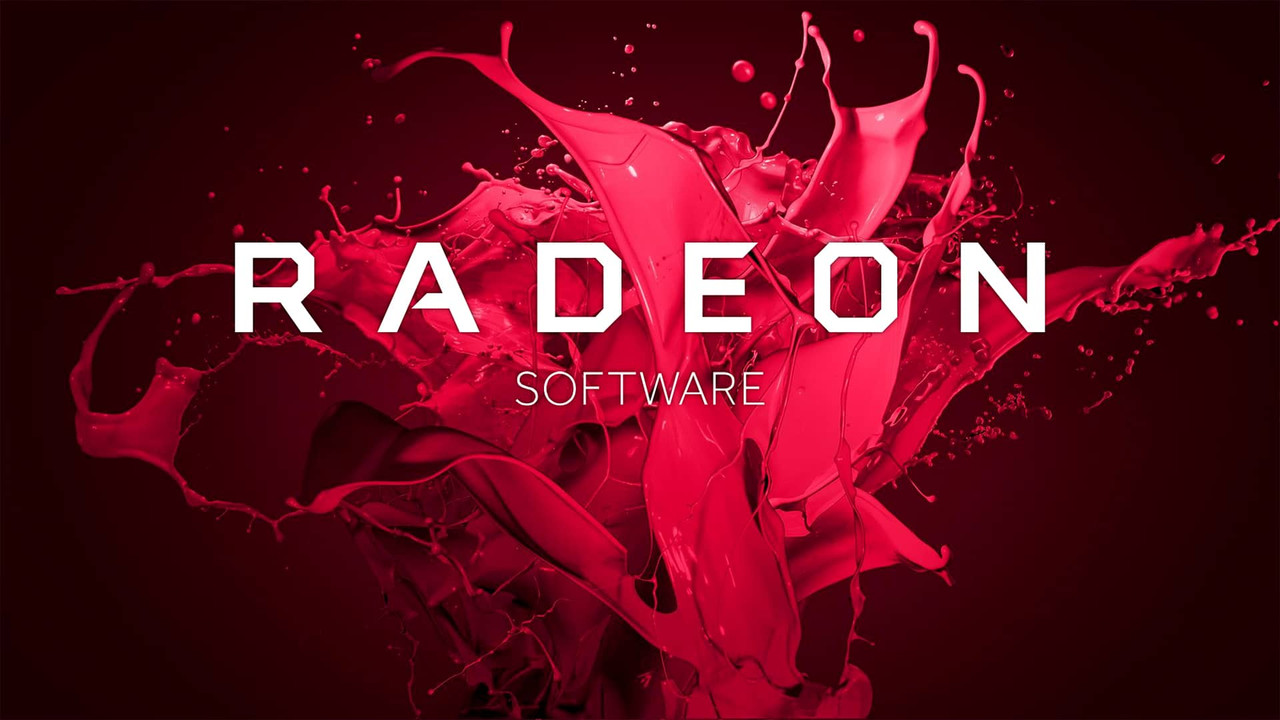 Initially I was planning on releasing several games running max settings, or the highest preset at 3840x2160 [4K] during the beginning of 2017, however AMD recently released their "Crimson ReLive" 16.12.1 drivers and I've sped up the process. The new drivers and features have plenty of AMD users excited. AMD has been stepping up their driver support since 2014-2015. In 2015 AMD went into overdrive mode with their driver support and ensured gamers that they would get up to date drivers more rapidly than in the past.
Normally AMD driver updates shows performance increases as well as optimizations over time. AMD is able to keep their GCN architecture competitive without massive overclocks and\\or stressing the card. I have been enjoying 4K gaming with my Fury X since I've purchased it in 2015. The performance continued to get better and better. Now that the Crimson ReLive 16.12.1 drivers have released I couldn't wait to benchmark and see how much better the 4K experience is. Let me tell you right now, it's amazing! I don't know what AMD is doing, but they definitely need to keep doing whatever it is they are doing. The fact that AMD is continuing increase the 4K experience is great news and gives me high hopes for their next flagship "Vega".
Games such Rise of the Tomb Raider were horrible when it came to implementing DX12. Thankfully Rise of the Tomb Raider has been updated several times and Crystal Dynamics has finally resolved their DX12 frame pacing issues. With theCrimson ReLive drivers, RoTR gets a boost in performance at 4K! The boost was very unexpected. Other games I've tested @ 4K in the past also received a boost in performance. I will be explaining this in the following sections.
This article will be updated as I continue to benchmark games so check back regularly for more results. Now let's read some charts.
Gaming Rig Specs:
Motherboard:ASUS Sabertooth X58
CPU:Xeon X5660 @ 4.6Ghz
CPU Cooler:Antec Kuhler 620 Watercooled - Pull
GPU:AMD Radeon R9 Fury X Watercooled - Push
RAM:24GB DDR3-1600Mhz [6x4GB]
SSD:Kingston Predator 600MB/s Write – 1400MB/s Read
PSU:EVGA SuperNOVA G2 1300W 80+ GOLD
Monitor:Dual 24inch - Resolutions - 1080p, 1440p, 1600p, 4K [3840x2160]
OS: Windows 10 Pro 64-bit
GPU Drivers:Crimson "ReLive"16.12.1 [12/8/2016]
GPU Speed:AMD R9 Fury X @ Stock Settings – Core 1050Mhz
Benchmarks and Charts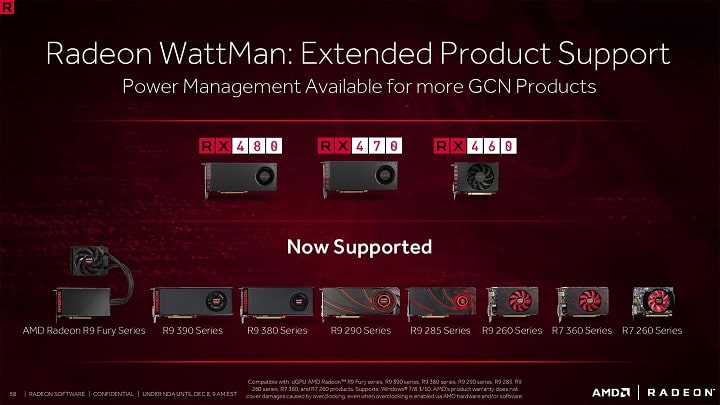 FPS Min Caliber = 97th Percentile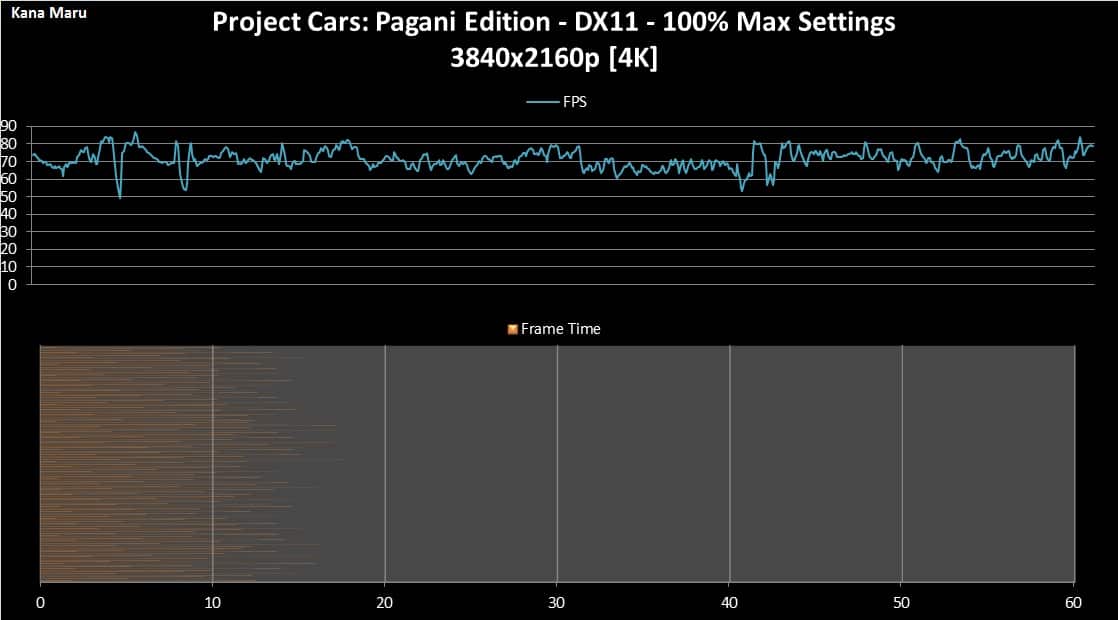 Project CARS: Pagani Edition
FPS Avg: 71.52
FPS Max: 87
FPS Min Caliber: 61.8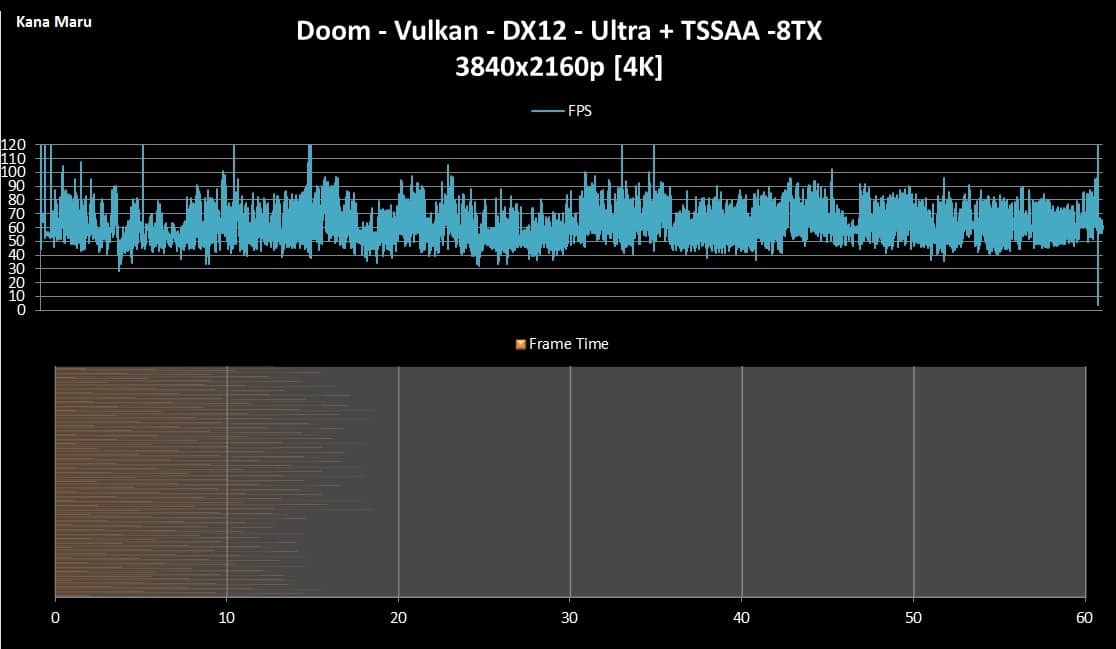 Doom
FPS Avg: 60.09
FPS Max: 109
FPS Min Caliber: 46.64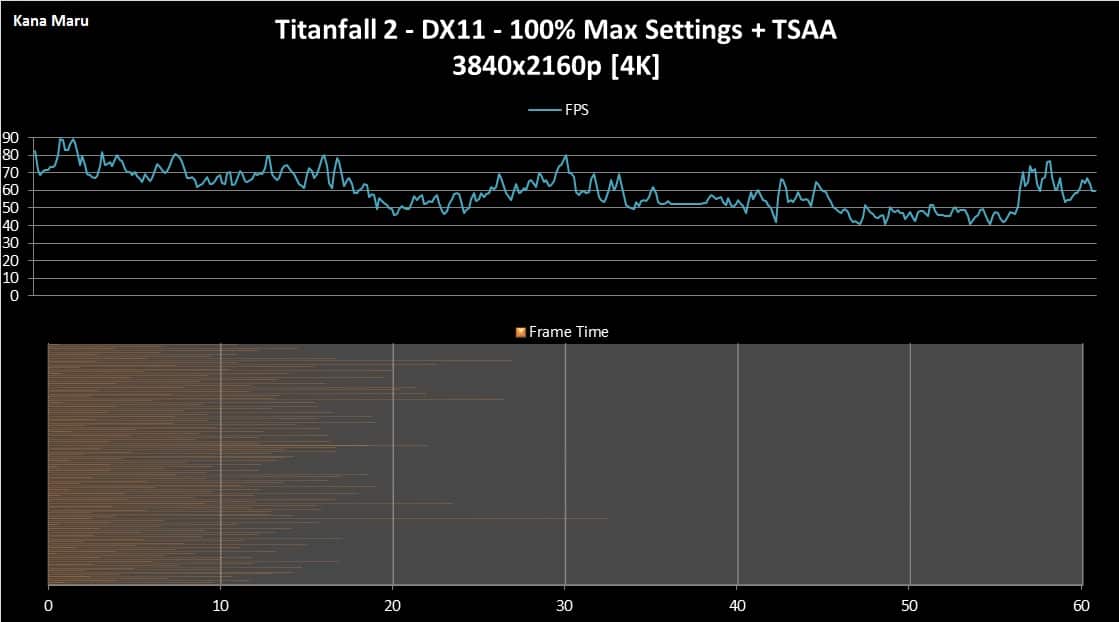 Titanfall 2
FPS Avg: 59.96
FPS Max: 89.5
FPS Min Caliber: 43.68
Hitman
FPS Avg: 47.53
FPS Max: 86.3
FPS Min Caliber: 34.1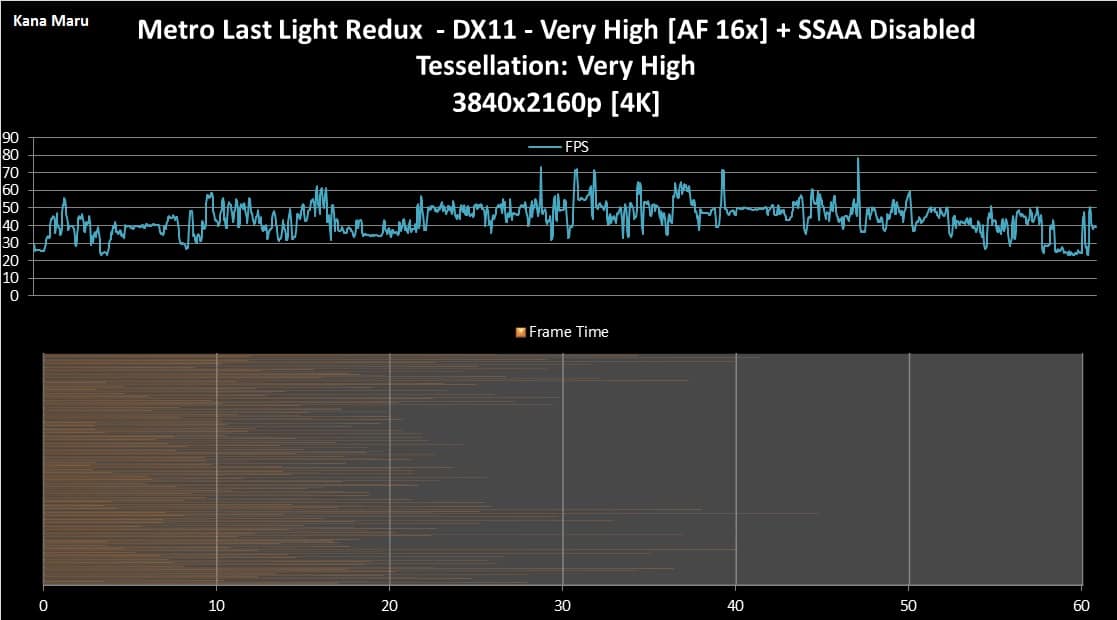 Metro: Last Light Redux
FPS Avg: 43.94
FPS Max: 78.7
FPS Min Caliber: 25.6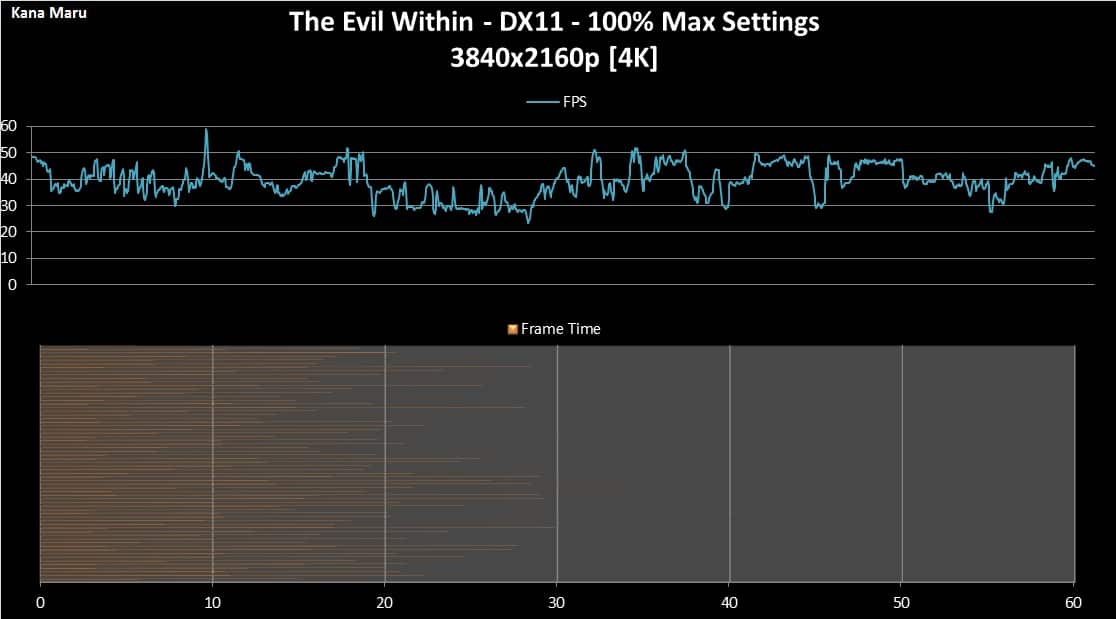 The Evil Within
FPS Avg: 39.48
FPS Max: 59
FPS Min Caliber: 28.2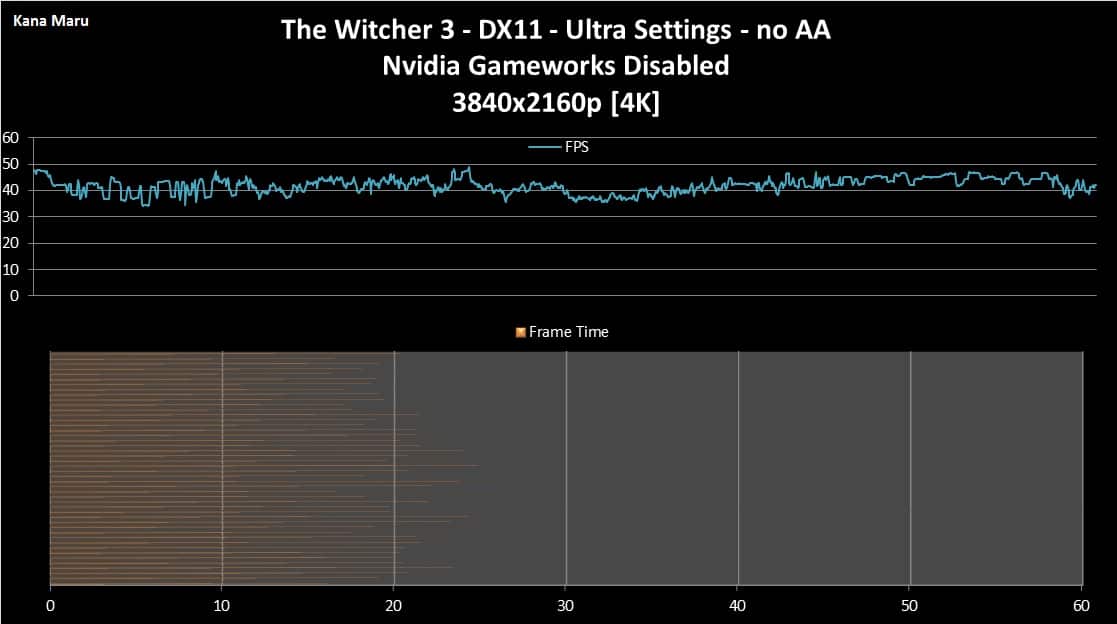 The Witcher 3
FPS Avg: 41.93
FPS Max: 48.9
FPS Min Caliber: 36.5
Rise of the Tome Raider
FPS Avg: 38.75
FPS Max: 62.9
FPS Min Caliber: 30.1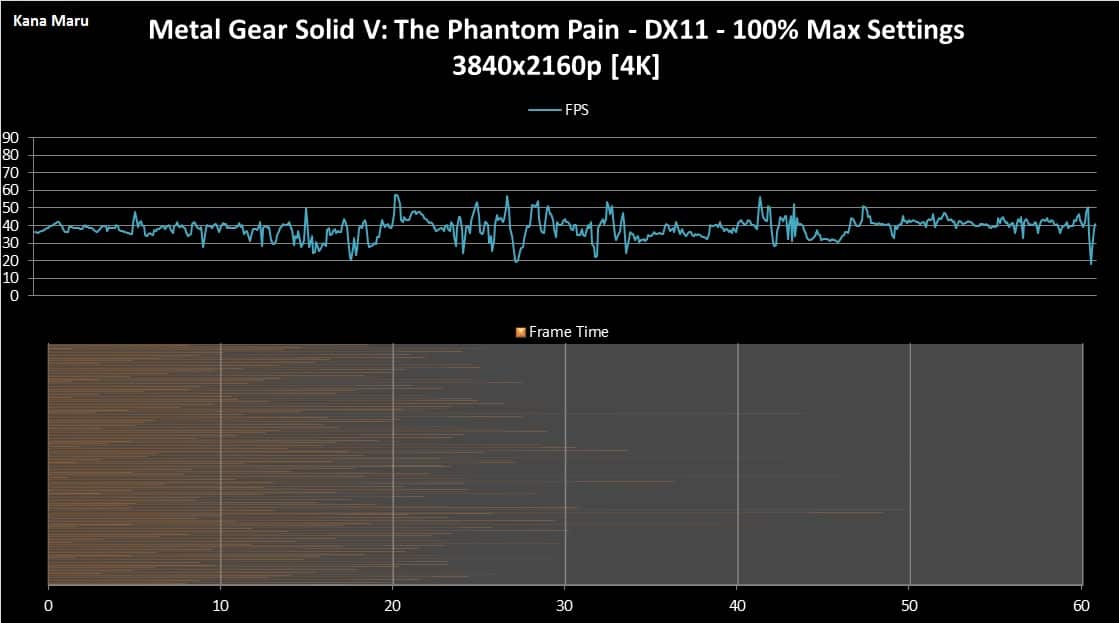 Metal Gear Solid V: The Phantom Pain
FPS Avg: 38.86
FPS Max: 57.6
FPS Min Caliber: 27.4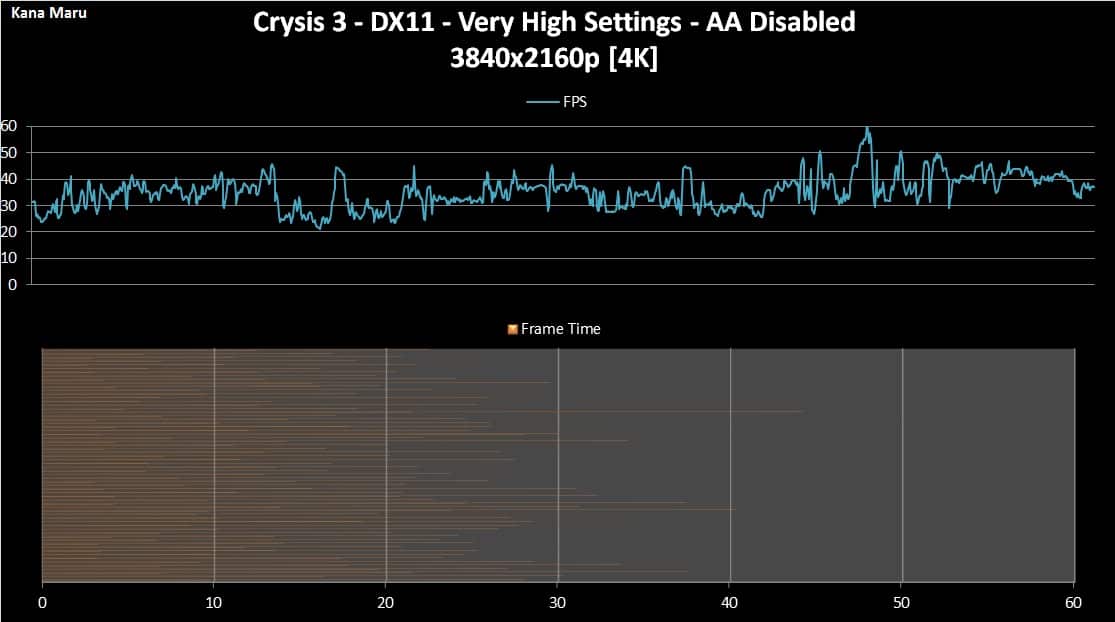 Crysis 3
FPS Avg: 35.12
FPS Max: 62.1
FPS Min Caliber: 24.86
There you have it! That's the performance I am receiving at 4K. Obviously I can gain more frames by lowering unnecessary graphical settings. I max out the graphical settings normally so everyone can see the performance of the Fury X. Overall the experience is great and AMD has done a great job to keep increasing the performance of the Fury X @ 4K. There was no micro-stutter and I didn't notice any screen tearing. Remember to check back for more results as I continue to benchmark more games. In the next session I'll be comparing Rise of the Tomb Raider and Hitman previous results [older drivers] to the newer results [newer drivers].
Crimson ReLive vs Older Drivers
One game that has aged well is Hitman. The developers have patched the game and AMD continues to work their magic with the drivers. I've ran internal benchmarks throughout the cycle of the patch and driver releases. The game releases "episodes" through out the year and the devs regularly update the game. Let's take a look at how far Hitman has came since Day 1:
Hitman DirectX 12 Internal Benchmark Tool
Day 1 -

DX12 - 4.6Ghz - 3840x2160 [4K]

Patch 1.1.0 [Fix] - DX12 - 4.6Ghz

3840x2160 [4K]



Patch 1.7.0 - DX12 - 4.6Ghz

3840x2160 [4K]

DX12 since Day 1 Performance % Increase
Crimson 16.3
Crimson 16.4.2 Hotfix
Crimson 16.12.1
4081 frames
5020 frames
5524 frames

35%

[35.36%]
36.02fps Average
43.82fps Average
48.23fps Average

34%

[33.89%]
5.24fps Min
10.02fps Min
15.10fps Min

188%

[188.17%]
65.61fps Max
532.19fps Max
905.80fps Max

1281%

[1280.58%]
27.76ms Average
22.82ms Average
20.74ms Average

25%

[25.28%]
190.95ms Min
99.82ms Min
66.21ms Min

93%

[

92.78%]
15.24ms Max
1.88ms Max
1.10ms Max

65%

[65.33%]
The Hitman internal benchmark tool average has always matched my results in game. The min and max results has always been over the place due to loading and black screens between scenes. I show all of the results just for clarity. As you can see the developers and AMD continue to impress. You view my Hitman review here.
Since I have installed the Crimson ReLive drivers I have noticed that several other games have increased in performance when compared to older Crimson drivers. The increase might not be as big as Hitman DX12, but the increases are noticeable. I honestly didn't expect much increases at the 4K resolution since it can be rather harsh on the GPU. The Witcher 3 and Rise of the Tomb Raider are two more games that have seen increases with the ReLive drivers compared to my older results. I never got around to uploading my initial "The Witcher 3" 4K benchmarks, but I did have plans to as I explained earlier in this article. I can now compare the results for several games using previously recorded, unreleased, data. Now my Rise of the Tomb Raider data has been available for sometime and you can view my Rise of the Tomb Raider Benchmarks here.
Rise of the Tomb Raider Crimson 16.7.2 vs Crimson ReLive 16.12.1
Crimson 16.7.2 - DX12 -

3840x2160 [4K]


Crimson 'ReLive' 16.12.1 - DX12 -

3840x2160 [4K]



'Relive' 16.12.1 since 16.7.2Performance % Increase
FPS Average: 32.32

FPS Average: 38.75

20%

[19.89%]
FPS Min: 23.35
FPS Min: 30.1

29%

[28.90%]
FPS Max: 58.3
FPS Max:62.9

8%

[7.89%]
30.94ms Average
22.82ms Average

26%

[26.24%]
Getting nearly 40fps @ 4K definitely makes the game more playable at 4K. Once again this is the Very High Preset with no Nvidia Gameworks HBAO+ tech [I did use the built in AO]. I'm sure I can pull more than 40fps if I lower a few settings. Overall the game looked awesome and ran great.
The Witcher 3 Crimson 16.1 vs Crimson ReLive 16.12.1

Crimson 16.1 - DX11 -

3840x2160 [4K]


Crimson 'ReLive' 16.12.1 - DX11 -

3840x2160 [4K]



'Relive' 16.12.1 since 16.1 Performance % Increase
FPS Average: 36

FPS Average: 41.92

16%

[16.44%]
FPS Min: 28.6
FPS Min: 36.5

28%

[27.62%]
FPS Max: 43.6
FPS Max: 48.9

12%

[12.15%]
27.9ms Average
23.85ms Average

15%

[14.51%]
Metal Gear Solid V: The Phantom Pain 4K 100% - Using ReLive
Here is Metal Gear Solid V: The Phantom Pain with 100% maxed graphical settings using the ReLive Instant Replay feature:


https://youtu.be/_CQvaeRDBCs
So far I'm having a blast at 4K. As usual feel free to leave a comment below.
Archived Comments
Please click below to read all of the older comments.
Crimson ReLive 16.12.1 - Several Games Benchmarked @ 4K Archived Comments
Please post NEW comments below: