Page 1 of 10
Resident Evil Village + RTX 3080 + X58 Performance Analysis
Comments

Become a Patron!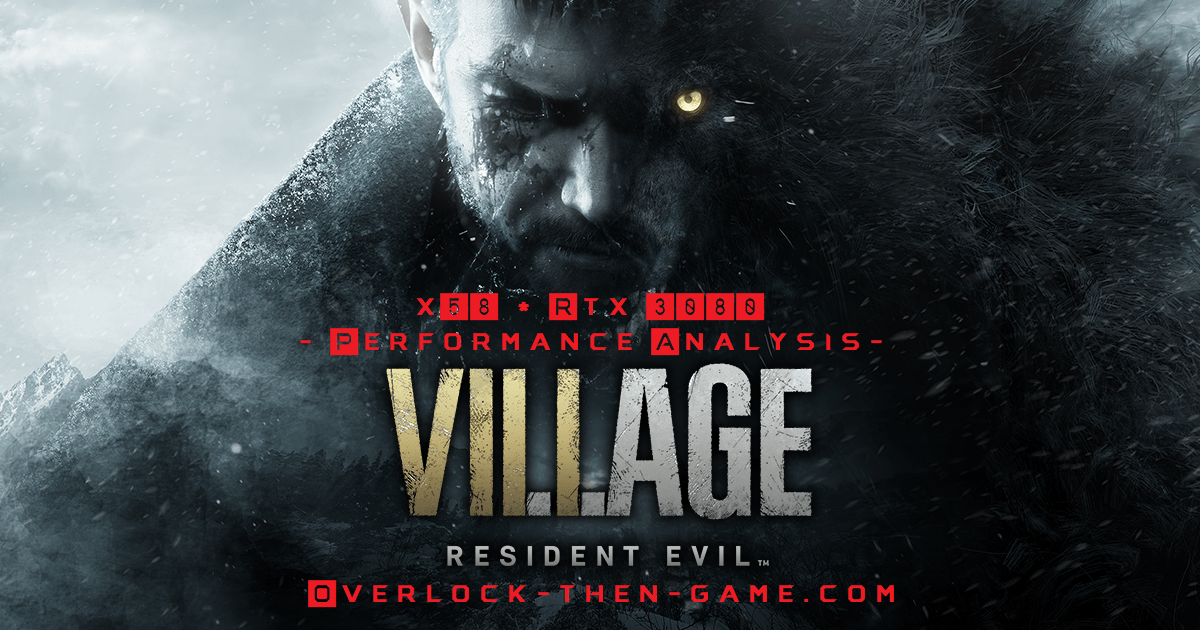 Introduction
Capcom has recently released their highly anticipated title, Resident Evil: Village. The game follows the Resident Evil 7 story arc and also follows the popular gameplay elements from RE 7. These elements focuses around the first person perspective along with supernatural sci-fi like experiences. Capcom also brings elements from their older games such as Resident Evil 4. RE Village has strong RE4 references such as the merchant and a shop for buying & upgrading weapons. Capcom is once again taking Resident Evil in another direction due to RE7 huge success.
Ray Tracing
Following Capcom's previous demo releases, Capcom has a timed demo for RE: Village. You have 1 hour to play the demo and there are no saves. You have access to two different areas which are the "Village" and the "Castle". This demo gives you a good example of what to expect and people should have no problems wondering if they will enjoy the full game or not. This demo also allows you to set plenty of graphical settings including the Ray Tracing features. By enabling Ray Tracing you have access to a few additional graphical settings: "GI and Reflection" & "Light Reflection". There has been a lot of talk about Ray Tracing in RE Village and I will explore it in more detail later in this article. I have also included pictures for comparisons later in this article.
Nvidia GeForce Drivers Issues
Prior to release Nvidia released their Game Ready Driver version "466.27". During my benchmarking tests I was able to complete the "Village" portion of the test using "466.27", but when I started on the "Castle" benchmarks I began to receive driver crashes. I would get no display or get no display with the PC functioning (I can hear sound and still use the keyboard+mouse). Either way I would have to manually restart my PC. Therefore I was forced to fall back to the GeForce "466.11" driver. I ran both the "Village" and "Castle" areas with the "466.11" drivers with no problem. My YouTube gameplay video was also recorded while using the 466.11 drivers. Overall the game played fine, but newer drivers "466.27" should take care of any performance issues and should be used if possible. If I am able to get the "466.27" drivers working properly I will continue my "Castle" benchmark tests, in the meantime the "466.11" drivers will have to do for now. I will include all of my benchmarks that I have available for both drivers.
Resident Evil Village + RTX 3080 + X58 Performance Analysis YouTube Video