Page 1 of 4
Overclocking Alder Lake& Maximizing Performance
Comments


Become a Patron!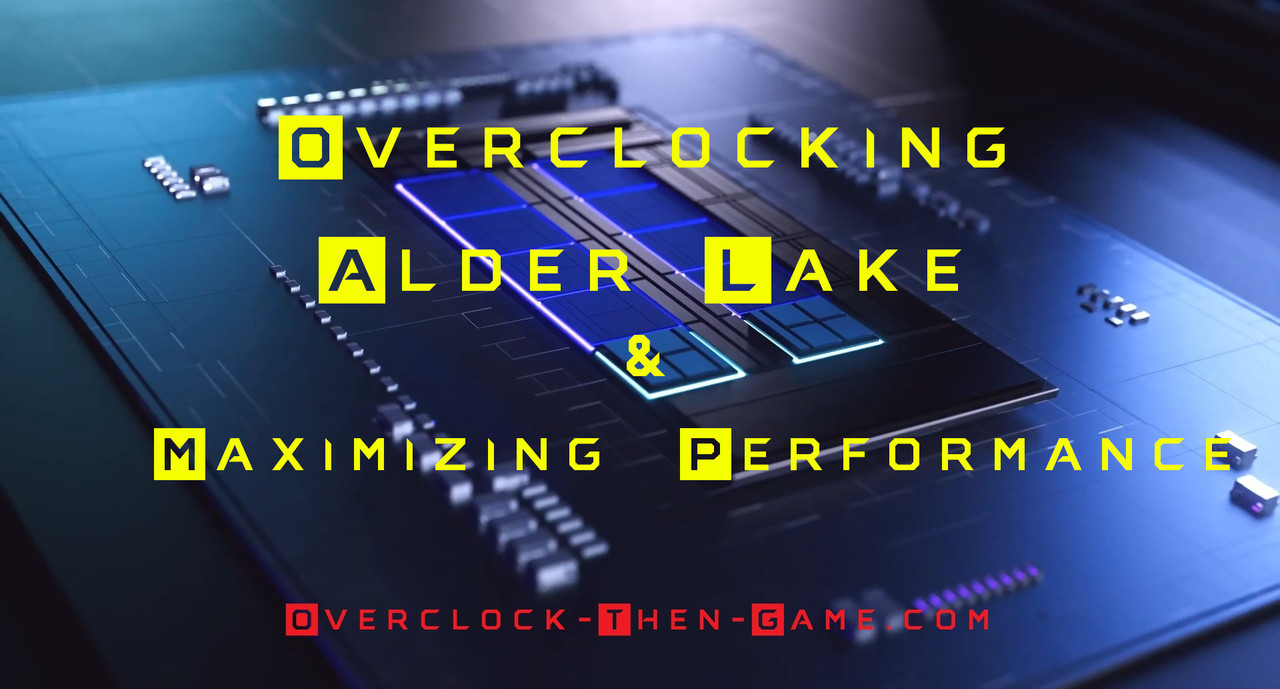 Introduction
For the past month or so I have been testing and benching Alder Lake while focusing mostly on lowering the CPU voltage and wattage from the wall outlet. During that time I have managed to hit my goals while increasing performance by overclocking the E-Cores to 4.0GHz and by pushing my DDR5-4800Mhz DRAM up to DDR5-5600Mhz. I have been very conservative with my voltages and overclocks since I still have a lot to learn about the platform. I want to be sure that I am using safe voltages to prevent issues in the future. This time around I am focusing more on overclocking the Performance Cores and tightening different timings with the DDR5 modules.
Overclocking & Limitations
Overclocking isn't as straight forward as I was hoping it would be, but I expected nothing less coming from the X58 OC era. I am taking different approaches while overclocking Alder Lake. In my previous reviews I took deep-dives in to the micro-architecture while lifting various bottlenecks. The same will happen in this article as I try to tackle different areas of the SoC. In this article I will share the results of my benchmarks and describe a few limitations. The obvious limitation is heat. Voltage and heat will definitely be something to worry about if you are planning on overclocking Alder Lake or any CPU. If you follow Intel's specifications Alder Lake will begin to throttle at 241 Watts to keep temperature and power usage in check. This can be disabled in the motherboard UEFI\BIOS and from that point you can push Alder Lake's CPU Package wattage well past 340 Watts if you choose to. Even then if your CPU cooling solution can't handle the additional heat Alder Lake will lower the core frequencies once the CPU Package temperature gets near 100c. This feature can be disabled as well, but I have no plans to run Intel's 12th Gen beyond 100c.
Overclocking Alder Lake & Maximizing Performance - YouTube Video
Specifications
So you have to worry about three main things: CPU Package wattage, CPU Package temps and various voltages on the processor. However, there are other temps and areas on the processor to worry about (Ring\System Agent\Power Limits & Thermals and so on). I found my limit and focused on maximizing my performance. I was able to overclock the P-Cores (5.1GHz) and E-Cores (4.1GHz) to certain reasonable frequencies based on my voltages. I continued to run my DDR5 DIMMs @ 5600Mhz with the main timings (40-39-39-72 2T), but I tweaked many of the extended timings. I will be taking a deep dive into the Alder Lake micro-architecture latencies as well to show my continued progress.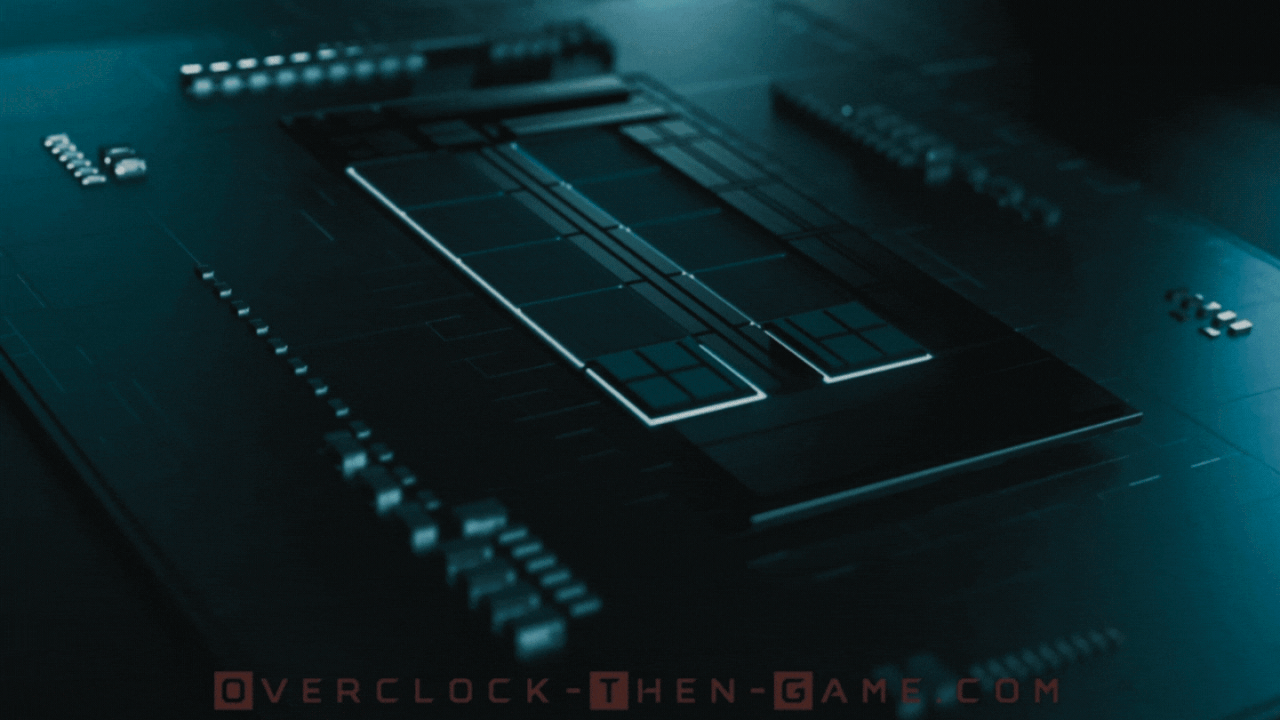 CPU: Intel Core i9-12900K Overclocked to 5.1GHz(P-Core) & 4.1GHz(E-Core) - CPU Ring: 4.0GHz
CPU Cooler: EK AIO 360mm Liquid Cooler
Motherboard: ASUS ROG Strix Z690-F Gaming Wi-Fi [BIOS: 0702]
RAM: 32GB [2x16GB] DDR5-4800Mhz (40-39-39-76) Overclocked to 5600Mhz (40-39-39-76)
PSU: Phanteks 1200W - 80+ Platinum

SSD: 1TB WD BLACK SN850 - 7.0GB\s Read - 5.3GB\s Write - PCIe Gen4 (x4)
SSD: 3TB - 2.7GB\s Read - 2.1GB\s Write
HDD: 6TB - 350MB Read - 330MB\s Write - RAID 0

GPU: EVGA RTX 3080 Ultra Liquid Cooled 240mm - Push
GPU Speed: 1440Mhz (Stock) – Core: Mhz (Mhz Boost) - 1845Mhz
GPU vRAM: 10GB
GPU Drivers: Geforce: v497.09 [Nov 16, 2021]

Operating System: Windows 11